This store requires javascript to be enabled for some features to work correctly.
Contiguous US Flat Rate Shipping FREE Over $100
Size guide:
First, measure your pet's leg length, and select size by referring to the table below.
* Only suitable for small to medium cats and dogs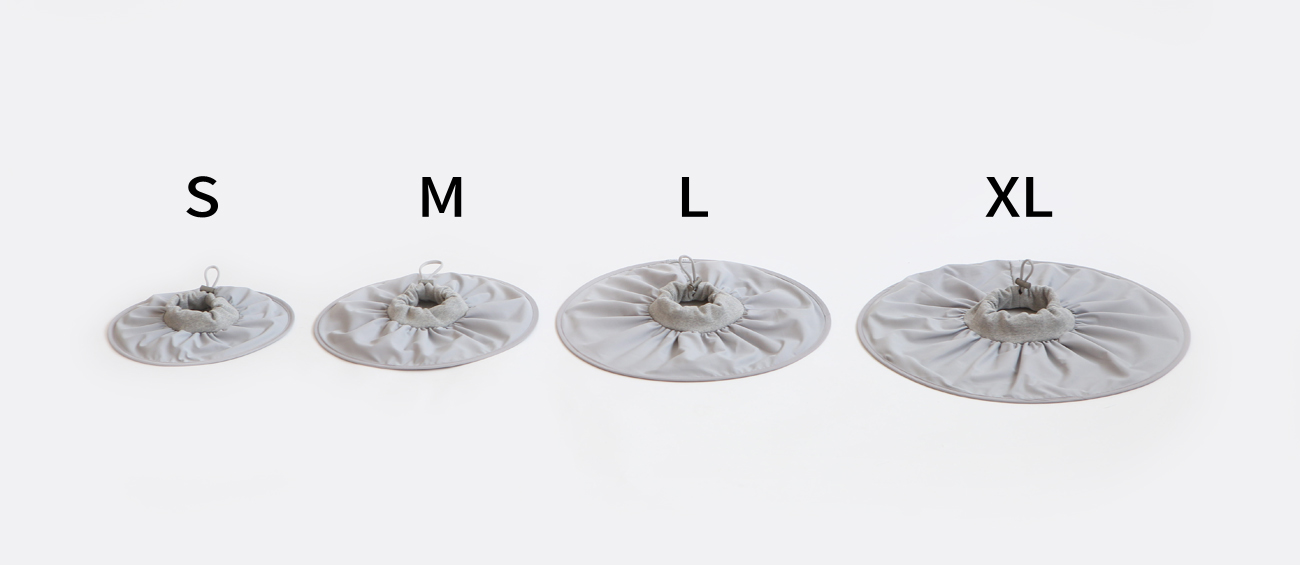 How to measure leg length:
In an upright standing position, measure the length from the armpit to the floor where the legs and torso meet.
* Weight, neck, chest, and length measurements are for reference only, please use leg length as the primary measurement basis.

* If it's too big for your pet, it might affect them from walking. 
Features:

1. Help pets recover from injuries, rashes or surgery - keep them from licking on their stitches or scratching them in the case of head injuries.
2. Comfortable wearing - Easy to wear because of high-elastic cotton knit fabric, cotton string and a stopper.
3. Ultralight - M size: 41g. Feel nothing when wearing.
4. Retaining its original form - Very light and maintains a well circular shape due to stainless steel wires.
5. Easy to clean & wash - Water resistant (use water repellent fabric)! Easy to wash, quick to dry.
6. Private pouch - Easy to store in the private pouch for carry-on and storage.
7. Patent/Made in Korea - This product is made in Korea and has been applied for a utility model and design patent, and may be subject to legal penalties for similar designs and theft of this product.
How to wear:
Take out the zero neck collar from the pouch
Both sides are OK! Wear it gently on the pet's head
Adjust the stopper to fit the neck, and tie any excess cotton strings
Put the stopper in the hole of the cotton knit fabric and you are done!
To prevent damage to the wire clamp and stopper, place the label and stopper behind the neck.
How to put it in the pouch:
Hold both parts with the palm of your hand facing up and the back of your hand with the other
Twist lightly to make an 8-shape and then overlap them to meet each other
After forming a round shape, put it in a pouch
Washing Tip:
Hand wash is recommended as much as possible due to the nature of the product
Put it in a laundry net and wash gently with a wool setting and lukewarm water
Wash with a neutral detergent and do not use fabric softener, chlorine bleach, or dryer
Dry in a shaded place away from direct sunlight